Today most business executives would agree on the importance of sustainability in the economic, environmental, and social spheres. There are a lot of public discussions and declarations about the importance of working in a way that our present needs would not compromise the needs of future generations. However, there is a gap between discussions and real implementation. Therefore, the researchers of the Kaunas University of Technology raised a question – can Industry 4.0 processes enable sustainable business innovations?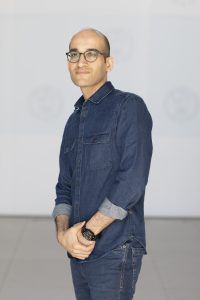 Innovative technologies of Industry 4.0 are in every part of modern business processes. The question which intrigued the researchers of the Kaunas University of Technology under the project of ERA Chair "Industry 4.0 Impact on Management Practices and Economics" (further – In4Act) was how those innovative technologies correlate with sustainability in modern companies.
"Industry 4.0 offers exciting opportunities for addressing sustainability concerns of industrial operations. The scope of digital transformation under Industry 4.0 expands well beyond individual firms, involving vertical integration of production systems and horizontal integration of value chain partners. Thanks to the unparalleled commercial exploitation of social media, the digital industrial revolution also involves customer integration," says Morteza Ghobakhloo, a researcher at the Kaunas University of Technology (KTU) School of Economics and Business in the In4Act project.
Despite its infancy, the Industry 4.0-sustainability interaction has received considerable attention within academia. Scholars have generally been optimistic while applying the triple bottom line framework for interpreting the implications of Industry 4.0 for various aspects of sustainability. However, the implications of Industry 4.0 for sustainable innovation are largely understudied.
Given the heterogeneity of topics, perspectives, and functions associated with sustainability implications of Industry 4.0 technologies, systematisation of the process through which Industry 4.0 introduces sustainable innovation into business functions deems necessary. The present study fills this research gap by developing a meaningful hierarchical model that describes how Industry 4.0 technologies and principles can be leveraged to ensure the success of sustainable innovation initiatives.
11 functions for sustainable innovations
The study followed the standard procedure for conducting the content-centric review of the literature and aimed to explain the opportunities that Industry 4.0 and the underlying digitalisation might offer for sustainable innovation. Since the first steps of the research, nearly 350 documents, containing combinations of Industry 4.0-related keywords from Scopus and Web of Science databases were analysed.
"The study showed that Industry 4.0 enables sustainable innovation through eleven intertwined functions of advanced manufacturing competency, green absorptive capacity development, green process innovation capacity, green product innovation capacity, inter-functional collaboration and learning, new product development competency, product life-cycle management capability, sustainable innovation orientation development, sustainable partnership and collaboration, sustainable talent management, and value chain integration," the researcher explains.
Industry 4.0 offers exciting opportunities for addressing sustainability concerns of industrial operations. Moreover, the scope of digital transformation under Industry 4.0 expands well beyond individual firms.
Drawing on these functions, the study developed the roadmap to sustainable innovation capability development under Industry 4.0 and explained how each function interacts with other functions while contributing to sustainable innovation.
"The study showed that Industry 4.0 primarily supports sustainable innovation by facilitating the necessary cultural and structural openness. Industry 4.0 delivers this role by promoting inter-functional collaboration and learning. By doing so, Industry 4.0 develops an organisational norm and strategic direction that facilitates sustainable innovation through promoting constructive communication of sustainability values, information sharing, and data governance and traceability," says Ghobakhloo.
A knowledge-based source
Scholar also suggests that Industry 4.0 facilitates sustainable innovation transition at the internal competence level by enabling sustainability training and improving employees' contribution to sustainable innovation.
Consistently, Industry 4.0 provides a knowledge-based source function for product and process innovation. These competencies led to developing sustainable talent management and advanced manufacturing competency functions, which promote eco-ideation and innovation, prioritise sustainable management practices, integrate sustainable thinking into business functions, and improve the sustainability performance of manufacturing operations and products.
By facilitating value chain partnerships Industry 4.0 promotes the value chain-wide inclination toward sustainable innovativeness and strategically aligns internal and external stakeholders with sustainability priorities.
"The hyperconnected business ecosystem under Industry 4.0 allows value chain partners to exchange information on various product life stages securely and further engage in collaborative green knowledge management. Industry 4.0 contribution to sustainable innovation also involves improving the technological capabilities of companies to introduce sustainability into innovation practices. The disruptive technologies introduced under Industry 4.0 improve the eco-efficiency of business processes, production technologies, and supply chain interactions," says the KTU researcher.
The benefits of the study for practitioners
These findings have become relevant material not only for academics but also for business leaders and practitioners.
The study informs about the complex precedence relationships among the sustainable innovation functions of Industry 4.0. The resulting roadmap guide businesses on leveraging Industry 4.0 value for sustainable innovation, explaining how adding sustainable thinking into innovation relies on the sequential yet complete development of all sustainable innovation functions.
The most important thing, according to the researchers, is that the study shows how companies should develop the necessary organisational and relational capabilities that allow them to leverage Industry 4.0 functionality to support sustainable innovation.
"This work explains how underlying technologies and design principles of Industry 4.0 can enable value chain partners to cultivate and exploit their core competencies to define innovation sustainability goals better, internalise stakeholders' needs within sustainable innovation activities, and reshape green innovation practices," says Ghobakhloo.
The study described above is a part of the "IN4ACT" project, implemented by the Kaunas University of Technology School of Economics and Business researchers and financed by the European Union project "Horizon 2020". More about "IN4ACT": https://in4act.ktu.edu/