Kaunas University of Technology (KTU), Kaunas City Municipality and Kaunas European Capital of Culture 2022 are partnering in Horizon2020 project T-Factor, which aims at unlocking the transformative potential of "meanwhile spaces" in urban regeneration. Kaunas will play a major role in the project hosting one of the six Local Pilots that will apply the project's insights in Aleksotas, one of Kaunas neighbourhoods.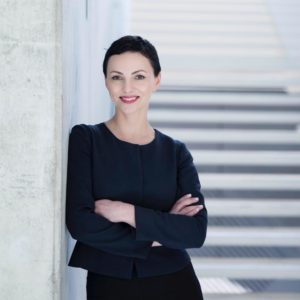 "Regeneration of urban areas and conversion of destinations require a constant dialogue with different stakeholders – local people and business, potential investors, local science and innovation potential, and culture", says Dr. Rūta Valušytė, Head at KTU Design Centre and Kaunas pilot project coordinator.
KTU, Kaunas City Municipality and Kaunas European Capital of Culture 2022 are the main partners in T-Factor project. The city regeneration area chosen for the project is Aleksotas Innovation Industrial Park (AIPP).
Urbanism and urban regeneration
Years, and oftentimes decades, can go by between the approval process of a Masterplan to regenerate an urban area to its actual implementation. During these transitional times, a new generation of spaces to foster cultural, social, and entrepreneurial activities have become a determinant asset to adapt cities to the unknown.
T-Factor will research and put a set of tools, guidelines and local pilots into practice in order to extend the use of "meanwhile spaces" and temporary urbanism across all European Union Cities. Throughout the next four years, project members will study many flagship advanced cases of Urban Regeneration to understand the role "meanwhile use" spaces had and is having in these areas.
Meanwhile uses is a recently introduced term, which defines programs and interventions that are created in an abandoned location (a building or a place) only for a certain time period. It is a smart and sustainable use of available space awaiting its transformation, which helps to domesticate the space and make it recognisable within the community beforehand.
Cooperation in times of uncertainty
According to Dr Valušytė, increasing uncertainty and accelerating socio-economic changes are becoming key factors in the success of urban development projects.
"The long duration of these projects is a great opportunity to test the vision of the development of a territory, to discover innovative solutions for its development, and to generate a new meaning in which the local community and investors believe", says T-Factor Kaunas pilot project coordinator.
She says that in global practice, visions of territorial transformation and development are often tested by "accommodating" temporary activities. For example, a project to convert an abandoned industrial site into a sports facility to organise temporary sports events, establishes a temporary sports arena, incubates new business initiatives, organises thematic exhibitions, and so on.
"In this way, a new identity of the territory is 'designed' in the eyes of both local residents and potential investors. Later on, temporary activities will have the potential to become long-lasting", says Dr Valušytė.
The area dedicated to the project is truly unique
The aim of the T-Factor project is to collect good practices of 'temporary use' and apply them in pilot development projects, including Kaunas AIIP. The project is united by an international knowledge community, which will help pilots to implement 'temporary use' activities. The implementers of the project hope that these activities will help Kaunas AIIP to become a viable innovation territory in the city.
"Kaunas is undertaking a huge challenge to develop innovation industry park in Kaunas city and to convert an old military base into an attractive space for R&D activities. The area dedicated for this project is truly unique – it's not so often to get the chance to develop 30 ha area inside the city", says Aistė Lukaševičiūtė, Head of Investment and Project Division at Kaunas City Municipality.
According to her, Kaunas city takes this opportunity with great responsibility and aims to create space that would serve the needs of the companies and citizens. The project will take a long time to fully develop, therefore, the project curators seek to find meanwhile temporary uses that would keep the area more vivid during the project implementation period.
"Urban regeneration is not only city planning but also community development. One needs the other to develop sustainably. The first may bring space and physical platforms to generate collaboration between different parties, but the heart of its energy is the community working and living within. "T-Factor" goals seeks to achieve the vision of Kaunas 2022: a more inclusive city where both local and international networks will collaborate to strengthen both cultural and urban development", says Jūratė Tutlytė, curator of the programme "Designing Happiness" at Kaunas European Capital of Culture 2022.
Advanced cases together with local pilot projects
The project consortium has created a coalition with cities, universities, businesses and grassroots organisations including 25 organisations from 12 countries, committed to contributing knowledge to the inclusive and thriving futures of cities and developing tools & approaches towards temporary urbanism and 'meanwhile use'.
The project will pilot this "transformative time" approach in a diversity of historic areas in
Amsterdam (Science Park), Bilbao (Zorrotzaurre), Kaunas (Aleksotas), Lisbon (Metro area), London (Euston), Milan (Mind). In these areas, huge financial investments have been already approved by various configurations of public-private partnerships (PPPs): T-Factor will complement these efforts by focusing on the activation of the "soft" component (i.e. social, relational and cultural capital) which shall unleash transformative meanwhile towards effective, sustainable and inclusive regenerations. Besides, these initiatives will be backed and supported by "advanced cases" of meaningful meanwhile approaches, contributing to the creation of an international community of practice that will support knowledge co-creation, sharing of practices and collective capacity-building. The studied areas include: 22@Poblenou (Barcelona), Dortmunder U (Dortmund), Manifattura Tabacchi (Florence), EC1 (Lodz), Knowledge Quarter Kings Cross (London), La Friche Belle de Mai (Marseille), Industry City (New York), Red Town (Shanghai).
More information about the T-factor Project is available on its website http://t-factor.eu.